---
A
TRUE
FRIEND
Is one who understands where you have been, accepts who you have become and loves you unconditionally as you are. He does not wish you `luck' as you step out into the unknown... he walks into the void by your side. He will not offer distractions nor easy advice in your time of need... instead he will pray for wisdom, born of compassion, and a willingness to take your pain upon himself.
Such a friend will always speak of you when you are not present, as though you were, and though he may not always share your sunny days, he will always be there to help you through the stormy ones. He is not skeptical of your blooming, nor jealous of your shining apart from him, for he seeks not to steal your joy, but to multiply it.
It has been well said that there is no greater love than this... for a true friend does not take life from you, he gives you his own.
---
Shout Out to my Friends without Pages
THIS PAGE IS UNDER CONTRUCTION

JSOLO.... One of my very best friends..someone I have been talking to for a very long time..Much Love

SexyDog

Mr MeatSlinger.... This brotha is crazy as hell but a very good friend (check him out in my pictures)...*s*

Blaq Reign

Pimpin' aint Easy

Reakwon

Soul Wolf

Pimp Daddy

Ragamuffin Kid

Smokin' Erb

TimeTaker

Smoothlova

Entice

Roman ...... A friend from the Fireplace thats always sittin' by my side :)
---
Mocha's List of Friends Homepages
Very Good Friend... one of my first in the Chathouse *kisses*
My Gurl...*hugg* You know I love ya
A man that mean alot to me..A beautiful Heart,Mind and Voice... I love ya!!
A very gifted and talented man..who I grow closer to everyday..Much Luv
Gurl You got me laughin' my azz off
A beautiful man with a beautiful heart..Much Love *kisses*
A Friend I met through ICQ
One of my Personal K Friends...Sorry about the Ribs
What's up man...You cant call nobody *smile*
Very good friend in Japan *kisses*
An honest and Caring Friend from Personal K
Gurl what can I say "Your so crazy" *smile
A new found friend and his name says it all
One of the Chathouse Diva's and a friend
Gurl we are on the same level of craziness lol
Sweet ass brotha from by the fireplace and AA 30 something
That crazy cream chick....*s* you know your my gurl
This man is deep as hell, Sweet and Smart as hell... I'm proud to call him a friend of mine
Check it out
We dont talk to much but when we do he's a very sweet man...and very talented just look at his page
A good friend of mine with a very big heart...Much Love S&E
Hey Chike...*kisses* Well I finally get to add you to my list of friends.... and you are definantly friend to me... Stay Sweet and stay faithful... Much love : )
---
My
Peeps
PICTURES
Its All Mocha (Your Host and Your Friend)
---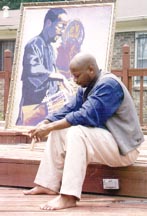 TC3
Black Goodess
Boogey
Shaw
Dark Luver
TriniCzar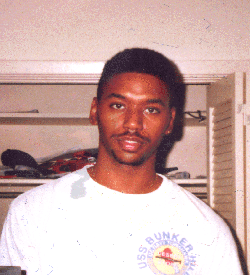 NvMeII
Jabril
KZA
Yuk Mouth
BrownSugar24K
Sweeter Than Honey
EbonyMan
BigSmoove1
DRAI

BigRay